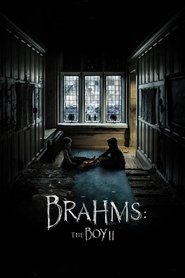 Brahms: The Boy II
Brahms: The Boy II is a 2020 Horror film starring Katie Holmes directed by Tom Rosenberg and produced by STX Entertainment with duration 86 min. After a family moves into the Heelshire Mansion, their young son soon makes friends with a life-like doll called Brahms.
Genre: Horror, Mystery, Thriller
Actor: Katie Holmes, Christopher Convery, Owain Yeoman, Ralph Ineson, Anjali Jay, Oliver Rice, Joely Collins, Natalie Moon, Joanne Kimm
Director: Tom Rosenberg
Country:
Duration: 86 min.
Quality: HD
Release: 2020
Production: STX Entertainment
IMDb: 0