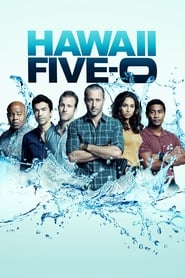 Hawaii Five-0
Hawaii Five-0 is a movie starring Ian Anthony Dale. Steve McGarrett returns home to Oahu, in order to find his father's killer. The governor offers him the chance to run his own task force (Five-0). Steve's team is joined by Chin Ho Kelly, Danny "Danno" Williams, and Kono Kalakaua.
Genre: Action, Crime, Drama
Actor: Ian Anthony Dale, Chi McBride, Alex O'Loughlin, Scott Caan, Meaghan Rath, Taylor Wily, Dennis Chun, Kimee Balmilero, Beulah Koale, Katrina Law
Director: Andie Neumann
Production: CBS
Duration: 42 min.
Quality: HD
First Air Date: Sep 20, 2010
Last Air Date: Apr 03, 2020
IMDb: 6.9