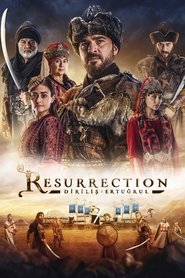 Resurrection: Ertugrul
Resurrection: Ertugrul is a movie starring Engin Altan Düzyatan. Ertuğrul Bey and the Knights Templar in the 13th century Alba and step and step with the struggle against brutal Mongols depicts the process of establishing the Ottoman principality.
Genre: Action & Adventure, Drama, War & Politics
Actor: Engin Altan Düzyatan, Nurettin Sönmez, Fahri Öztezcan, Kaan Taşaner, Hülya Darcan, Esra Bilgiç, Didem Balçın, Burcu Kiratli, Cengiz Coşkun, Cavit Çetin Güner, Arda Anarat
Director:
Production: TRT 1
Duration: 120 min.
Quality: HD
First Air Date: Dec 11, 2014
Last Air Date: May 22, 2019
IMDb: 7