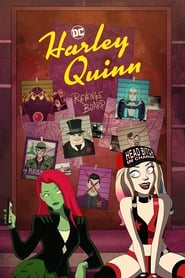 Harley Quinn
Harley Quinn is a movie starring Kaley Cuoco. Harley Quinn has finally broken things off once and for all with the Joker and attempts to make it on her own as the criminal Queenpin of Gotham City.
Genre: Animation, Comedy, Crime, Sci-Fi & Fantasy
Actor: Kaley Cuoco, Lake Bell
Director:
Production: DC Universe
Duration: 23 min.
Quality: HD
First Air Date: Nov 29, 2019
Last Air Date: May 22, 2020
IMDb: 8.3